About Your Trip
Northwoods Bass operates and thinks differently by focusing on one single species, with emphasis on seminar styled learning and angling approach. We are the only Wisconsin bass fishing guide service and information resource of its kind, and we don't have to rely on our knack for big bass to earn a living.
When hosting guests for smallmouth fishing, I don't have a preference with whom I am fishing with. I enjoy fishing with men, women, and children who have a passion for fishing, a willingness to learn, and want to experience a day in my life as a northwoods bass angler.
I preach open-mindedness and positive attitude to all guests who fish with me. Despite my high standards, I also keep expectations realistic, as not every day will be as good as a weekend fishing TV show. For instance, some days of fishing are better than others. Each lake also contains more or less fish than the other, or smaller or bigger fish than the other.
I will cater your requested outing to the type of fishing experience you'd like. I am also a proponent on lake hopping for 8 to 12hr full day trips – meaning fishing multiple lakes per day in order to maximize productivity, stay on bites, and maintain time. I only fish for bass and guide from second Saturday of May through second Saturday of October.
Besides focusing on smallmouth bass only, we incorporate some largemouth bass fishing also. During periods of smallmouth "off-activity" such as spawn, dog days of summer, and fall turnover, we will suggest fishing for largemouths as outstanding fisheries are present throughout the Minocqua-Woodruff area.
Typical Bass Fishing Trips I Host Are The Following:
Trophy Hunt

Patterns are more difficult to find on these waters due to low density bass populations (Up to 8 hours of time is recommended on each singular water). You want to earn bites and work hard for giants on our lower density trophy smallmouth lakes, where up to 5 fish caught can be a good day. You also want a shot at catching and releasing your largest ever smallmouth bass for a photo and replica mount. If few fish are caught, you will at least learn many techniques, and how to identify and fish the best spots.

Numbers Day

I reserve these days for beginner bass anglers, especially those who want action and the chance of catching a full day's worth of 50 to 100 smallmouths. On these action lakes, 10 to 14 inchers are average size, while some specimens 18 and up are possible. Numbers days are excellent introductory lessons to smallmouth bass fishing, especially children.

Technique-Specific Day

Want to learn how to fish a variety of mainstream smallmouth bass techniques, or learn a specific tactic? Each lake fishes differently according to technique, all relating to what the lake's smallmouth fishery prefers. Tell us how you'd like to fish, and we'll cater your bass fishing outing to the correct lake pending it fishes well according to the in-season technique of choice.

Lake Learn Session

These outings are best for half-day sessions, in which catching fish comes secondary to breaking down the water and analyzing it. Bring your favorite lake maps to draw on so that some hotspots get marked for future visits.

Pick a Town to Fish at

Are you lodging at a certain lake resort whose bass fishery you want to learn? Or are you vacationing in a town you don't want to travel far from for fishing? Let us know where you are staying, and we'll choose the right lakes in the nearby region for our day's outing. (Disclaimer – lake hopping and fishing multiple lakes on these days will be done).

River Float Trip or Wilderness Adventure


We like to explore small lakes and fish wilderness areas with little to no public access. Float trips down our regions river systems for spring and early summer smallmouth bass are a huge hit! Due to small watercraft size, and difficulty of access we can only accommodate 1 guest and myself aboard our fully rigged 14ft Lund Jon Boat and 16ft Lund Fiberglass boat. Reduced rates will be awarded for such trips. Contact us for information.
Northwoods Bass Is Equipped For Success!
I provide most equipment for smallmouth bass fishing – Quantum PT rods and reels, and lures provided by my sponsors and partners. I maintain my rods and reels in pristine condition so they perform and function in orderly fashion for myself and guests who join me. I expect guests to treat my equipment the same way I do, with care. You will always have use of the same equipment that I use day in and day out.
I fish from an 18 foot Ranger 681VS powered by a 115hp Evinrude outboard. My watercraft is outfitted with state of the art high-definition Lowrance electronics, and a wireless MinnKota Terrova trolling motor. My boat is always kept clean with a full tank of gas and Amsoil, and rigged and maintained with safety and comfort in mind for you and myself. In order to maintain an environment for comfortable fishing and ample deck space, and a hands-on seminar style lesson, I prefer hosting up to 2 anglers at a time.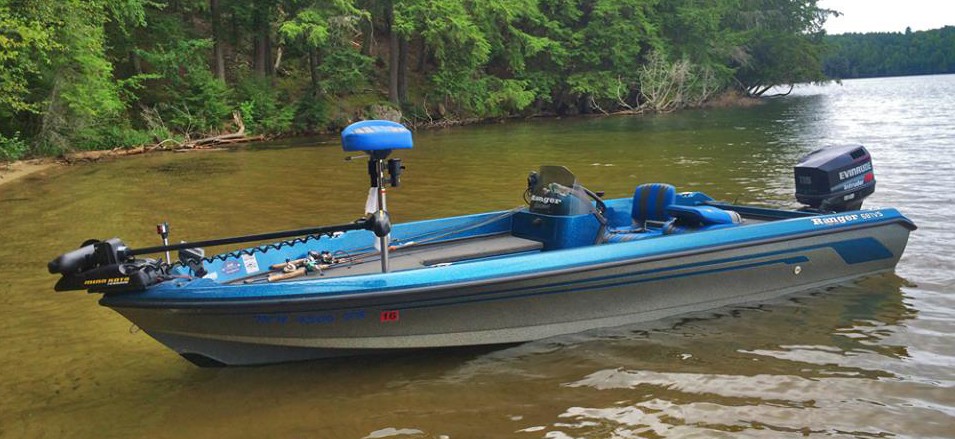 About Northwoods Bass
Northwoods Bass Fishing Adventures exclusively specializes in the pursuit of smallmouth bass on Northern Wisconsin's inland waters.
Trip Disclaimer
100% FULLY LICENSED AND INSURED WISCONSIN FISHING GUIDE SERVICE. LIABILITY INSURED – PROOF OF INSURANCE AVAILABLE.
$100 NON-REFUNDABLE DEPOSIT DUE UPON BOOKING TRIP.
GUESTS THAT DO NOT SHOW UP FOR THEIR SCHEDULED TRIP WILL BE CHARGED IN FULL.
What does Northwoods Bass provide?
Wisconsin Licensed and Insured

Watercraft

Rods, reels, and lures.

Life Jackets and U.S.C.G. Safety Equipment

Medic First Aid on board

Experience and knowledge of the water we're fishing.

Use of marine products and equipment from Ranger Boats, Evinrude Outboards, Lowrance Marine Electronics, Quantum PT Rods and Reels, Cortland Line, and more.

An enjoyable learning experience doing what we do best – smallmouth bass fishing education.
What Guests Need to Bring
Your own transportation to and from the lake

Your Own Rods and Reels (not required, but must pass my inspection if you are to use)

Lake maps for lake-learn sessions

Seasonally appropriate clothing

Rain Gear

Waders or boots (if applicable)

Sun Screen

Lunch

Snacks and Beverages (ZERO ALCOHOL!)

Camera

Headwear and Polarized Sunglasses

Wisconsin Fishing License