Oneida County Fishing
Just like neighboring counties to the north, south, east and west, fishing is a year-round activity in Oneida County. A good number of lakes throughout the county offer quality bass fishing experiences. These bodies of water can be found in Minocqua, Hazelhurst, Lake Tomahawk, McNaughton, Harshaw, Rhinelander, and Sugar Camp. If you're vacationing in any of these towns, we're just a short drive away (10 to 20 mins avg.) from the lakes we'll fish.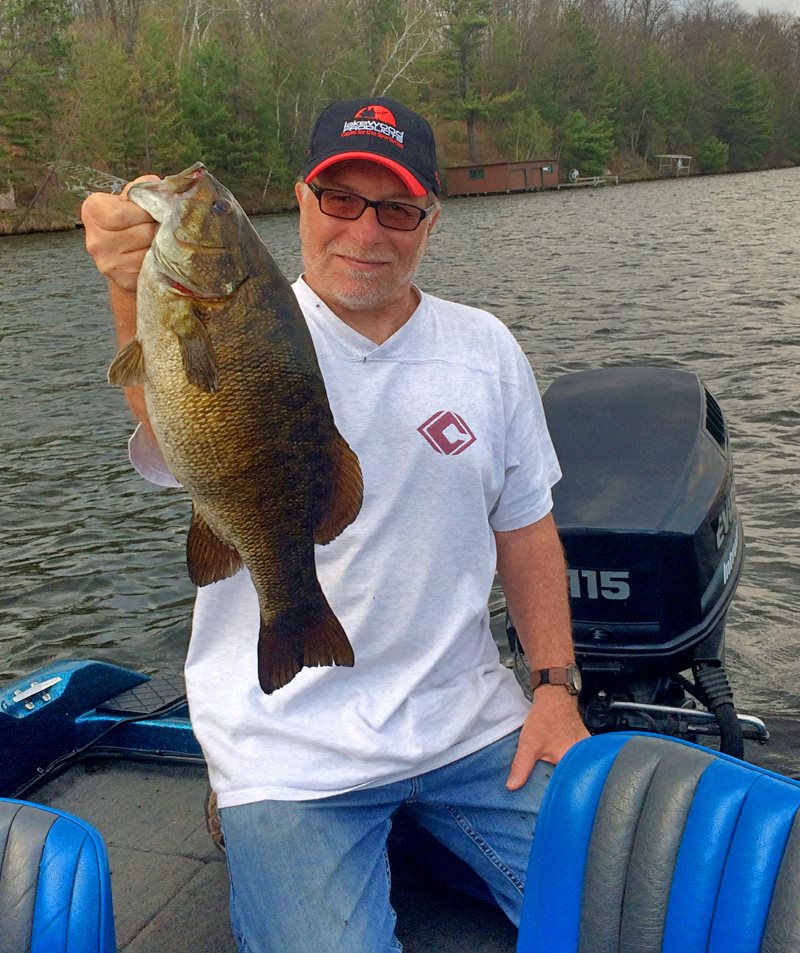 Where we are centrally located in Minocqua, I am privileged to have dozens of quality bass fishing lakes located within a short 10 minute commute away. There is no shortage of good bass water locally. Despite the sometimes heavy summer boat traffic and the influx of summer tourists and vacationers, we've learned to adapt by fishing these heavy traffic places during off-hours such as early mornings, mid-week days, and early nighttime. Despite these factors, bass fishing on these waters remains surprisingly light and overlooked as most of the angling population is focusing on muskies and walleyes. I am a lucky guy to have a short daily commute to some of my favorite underfished bass waters!
Bass fishing in Oneida County is excellent year round. However, the best fishing for both bass species is spring and summer. Besides lake fishing, I also run float trips for single guest down the Wisconsin River with my custom outfitted 14 foot flat bottom jon boat. These action packed adventure trips are favorites where 50-100 smallmouth days can be possible in May and early June.
While Oneida County doesn't contain nearly as many expansive thousand acre lakes as Vilas County does, we enjoy discovering and fishing the smaller hidden backwoods gems it has to offer. These places will most often be fished with my smaller watercraft in which I am able to host 1 guest. Such places are sub-300 acre lakes that receive little to no angling pressure at all, and require some difficulty in access preventing most watercraft from ever getting into them. The most sought after fish species in these little gems are largemouth bass.
Wisconsin Lakes and Destinations
Our region of northern Wisconsin encompasses Iron, Vilas, Oneida and Forest Counties. This 4 county region is the Northwoods Bass fishing jurisdiction, and we have no need to ever travel elsewhere.
Oneida County Bass Regions
Minocqua
Woodruff
Lake Tomahawk
Hazelhurst
Harshaw
McNaughton
Rhinelander
Newbold
Sugar Camp