Smallmouth Resources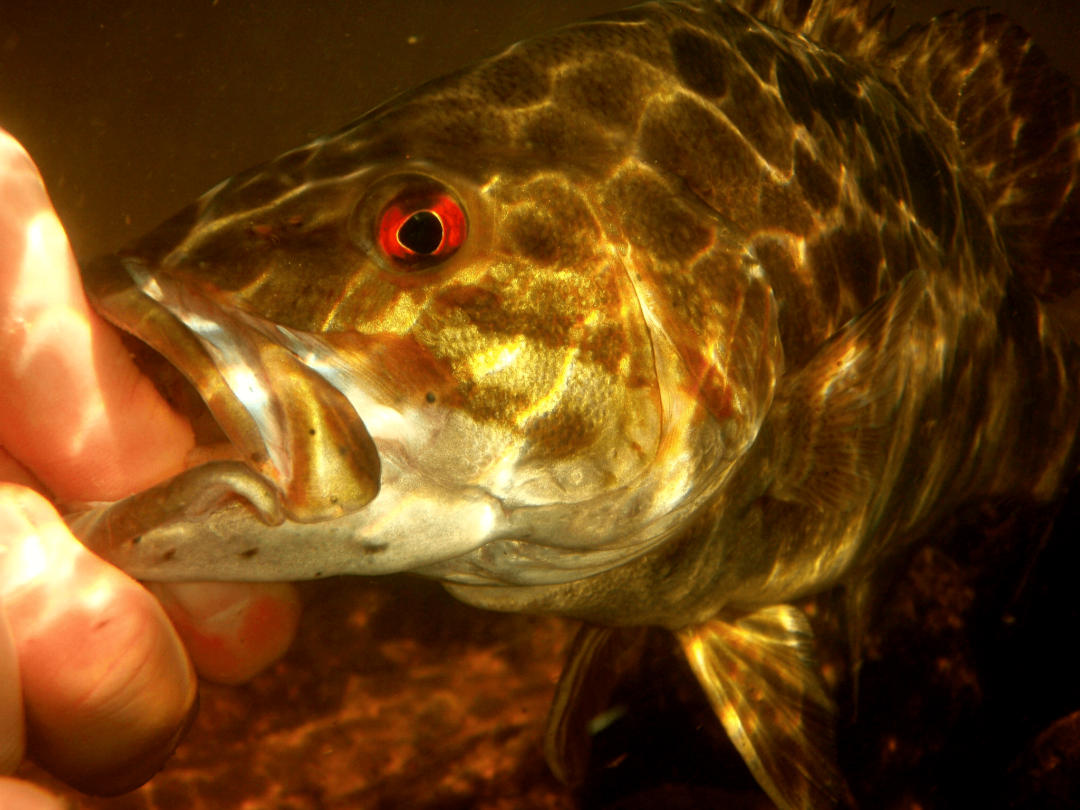 Wisconsin is a great state for catching smallmouth bass, not just for number of lakes but outstanding management and conservation practices. Excellent fishing is had spring through fall. Where I fish on the inland waters of Vilas, Oneida, Iron, Price, and Forest Counties, I am blessed to have hundreds of lakes and rivers to fish where big smallmouth bass are caught frequently.
Opening day for Wisconsin fishing is traditionally the first Saturday in May. Fishing for almost all major fish species on many Wisconsin waters begins on that day with the season normally lasting through mid November on an average climate year. Opportunities abound, and as a part-time Wisconsin resident from May through October I'm lucky to have the luxury of patterning many statewide fisheries, and gaining the knowledge for where to go in the northern tier of the state.
Wisconsin Smallmouth Bass Fishing Information
Good populations of smallmouth bass are present in most places. Nearly every productive smallmouth lake I've fished contains clear to moderately stained cola-brown water, and features a habitat comprised of sand, rock, gravel, wood, and some weed growth that is mostly occupied by pelagic baitfish and other juvenile species.
Traditional smallmouth lakes offer deep and cool water. However, the best lakes contain depths of everything from shallow to deep, and somewhere in between.
Some of the most incredible bodies of water I have ever launched my boat at possess a maze of transitions from shallow to deep water and underwater contour. Such examples are shelves, drop-offs, rock bars, sand bars, sunken islands, trenches, and fields of boulders. Any time you are faced with a lake offering all of this, it will be a smallie paradise. In my opinion, lakes offering too many specific spots to fish in one single day are the places worth spending your most time at.
Although smallmouths are present in most lakes containing the aforementioned variables, big water and lakes larger than 1,000 surface acres are places that will usually contain the bigger fish along with substantial numbers of them too. As opposed to smaller lakes, 50 to 200 acres, that might not receive as much angling pressure, lake size and available habitat are the deterring factors that limit the number of big fish being present. One of the most common axioms in fishing is that big water grows an abundance of big fish. In the case of smallmouth bass, this goes undisputed.
Smallmouth Fishing Resources
Catch and release fishing in Wisconsin's northwoods has grown popular over the past 20 years. Bass anglers today realize that in order to preserve the sportfish we love, we need to free the fighter.