Vilas County Fishing
Vilas County is home to one of the largest concentrations of freshwater lakes in the world. Vilas County boasts some of the best inland smallmouth bass the entire upper Midwestern United States has to offer thanks to trophy regulations, a spring catch and release season, and angler ethic. Over 100 quality inland smallmouth bass lakes ranging from 100 to 5,000 acres provide a world class fishing experience you'll find nowhere else in this part of the country.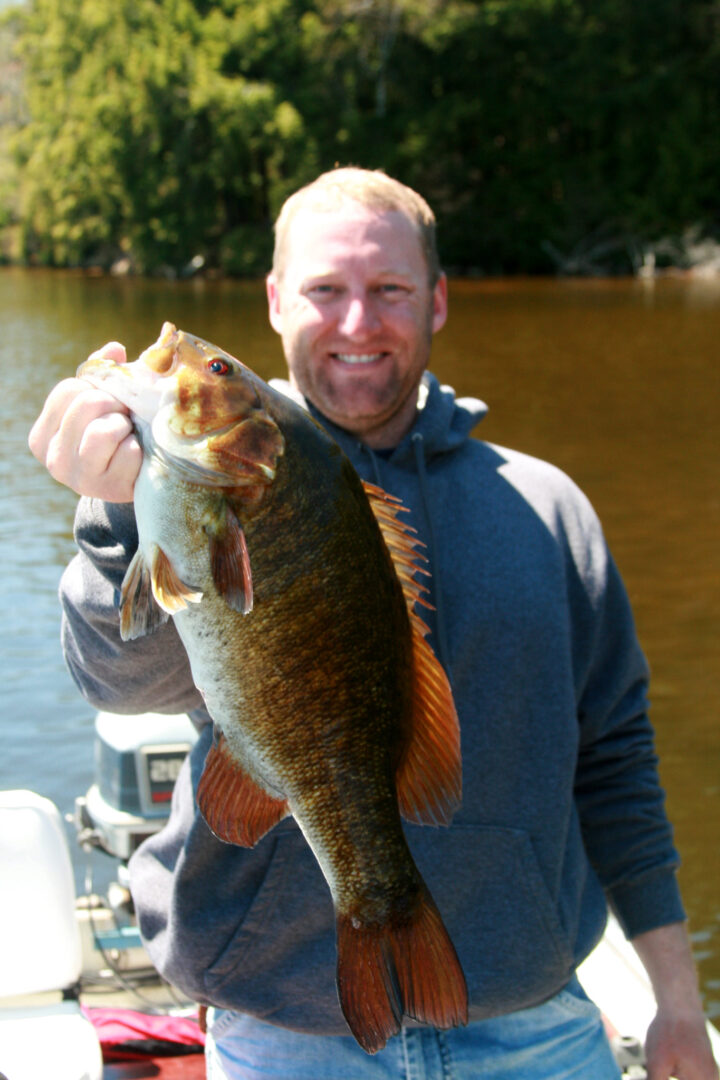 While Vilas County lakes range in size from pristine woodland electric-only lakes to endless chains of lakes, crystal clear oligotrophic and mesotrophic lake types, rock and hard bottom underwater terrain, and wooded shorelines are the norm when it comes to ideal smallmouth bass waters. For more than a century, Vilas County has been the fishing destination of choice for anglers from around the Midwest, and most recently for serious bass anglers across the country. May through October, Vilas County is the place to fish for trophy bass.
Due to the lifetime of lakes in Vilas County, Northwoods Bass Fishing Adventures focuses mainly on the larger lakes and chains for a quality and fulfilling fishing experience. We also fish many smaller, out of the way waters scattered throughout the county as they provide action, and have potential for trophies as well. Such communities we fish in convenient proximity to are Woodruff, Arbor Vitae, St. Germain, Sayner/ Star Lake, Conover, Boulder Junction, Lac du Flambeau, Presque Isle, Winchester, and Land O' Lakes. We visit these communities and their nearby lakes often, and fish them hard May through October. We also support their local economies and establishments too. If you're vacationing in any of these towns, we're just a short drive away (20 to 40 mins avg.) from the lakes we'll fish.
Wisconsin Lakes and Destinations
Our region of northern Wisconsin encompasses Iron, Vilas, Oneida and Forest Counties. This 4 county region is the Northwoods Bass fishing jurisdiction, and we have no need to ever travel elsewhere.
Vilas County Bass Regions
Lac du Flambeau
Woodruff
St. Germain
Sayner
Star Lake
Boulder Junction
Manitowish Waters
Presque Isle
Winchester
Land 'O Lakes
Conover
Eagle River